Holiday Order FAQ's
PLEASE NOTE: ALL ORDERS PLACED FROM 11/15-12/31 MAY EXPERIENCE A PROCESSING DELAY OF 5-7 DAYS DUE TO HIGH ORDER VOLUME.
Due to the high volume of orders we receive, we are unable to edit orders after they have been placed. Editing information/orders is unfortunately not possible with our systems and tight production timelines, and could potentially cause issues with yours or another customer's order. We apologize if this is any inconvenience. We however, are able accommodate the cancelation of orders and allow you, or assist you, with placing a separate order so long as the order has not already been produced and/or shipped.
---
December 4, 2020: Last day to guarantee arrival of packages for Standard Shipping.
Once items are shipped, the shipping company is responsible for a timely delivery, To accommodate potential holiday delays, we are offering complimentary returns for orders ordered by deadlines above and not received.
Please email info@shopthesoho.com if you have additional tracking questions.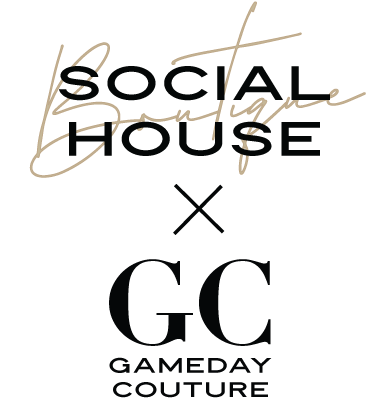 Due to the influx of shipments across the US for the Holiday Season, we cannot be held liable for packages that are lost or stolen in transit or upon delivery.
In effort to assist with this, we have added Route Shipping Insurance to our site. Click here to learn more about Route.
---
Gift Returns will be accepted up to 45 days after purchase date. They can be completed using the return portal here: https://shopthesoho.returnly.com/
If you are the giftee and do not have the original order information, please email us at info@shopthesoho.com
Note: Items purchased on a 40% off or more promo will not be elligible for return.