Fall 2017 Collection Lookbook
Published on Aug 17, 2017
Our Fall 2017 Collection is here just in time for football season! Check out the look book to get inspired this season!
---
Inspiration Behind the Line - Fall 2017
Published on Jul 14, 2017
We sat down with our CEO Shawnna Feddersen to discuss the inspiration behind our highly anticipated 2017 Fall Collection. Check out this exclusive behind the scenes footage!
---
Gameday Couture makes a splash outside Shark Tank
By Bailey Chambers  |   June 16, 2016
A Tulsa-based wholesale clothing company snagged a spot on ABC's Shark Tank in December 2014 and has flourished ever since. Unlike some sports clothing brands, Gameday Couture focuses on mixing team spirit with
feminine trends such as floral prints, laser-cut shorts and tribal-inspired fringe tunic tank tops.
In 2010, husband and wife Shawnna and Kurt Feddersen developed a high-quality, moderately priced brand after noticing a gap in the fashion market. At first, the two ran the company, but they have since hired a small staff of designers and sales representatives to keep things running smoothly while working directly with retailers.
For years, many sports-loving women settled for... READ MORE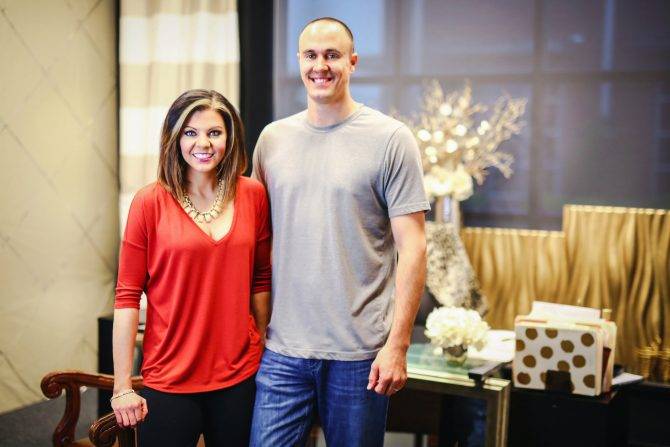 Gameday Couture - Shark Tank
Published on Apr 25, 2016
Gameday Couture teamed up with Mark Cuban and really made their mark in women's sports attire.
---
Gameday Couture Talks Business And Life After Shark Tank
Posted on April 21, 2016 by Lioness Staff
Gameday Couture swam with the sharks on ABC's hit show "Shark Tank" back in December 2014 when they pitched their women's fan apparel fashion brand, a high fashion gameday clothing line.
The duo received a key investment of $500,000 from billionaire
entrepreneur Mark Cuban to help fund future growth.
Since the show aired Gameday Couture's business has flourished. This Friday, April 22 their follow up segment will air at 8 p.m. CST on Season 7 of ABC's Shark Tank, giving an update on what has happened with their company since the deal.
Their update segment highlights the company's new partnership with the NBA and their expansion of women's products to all 30 teams... READ MORE.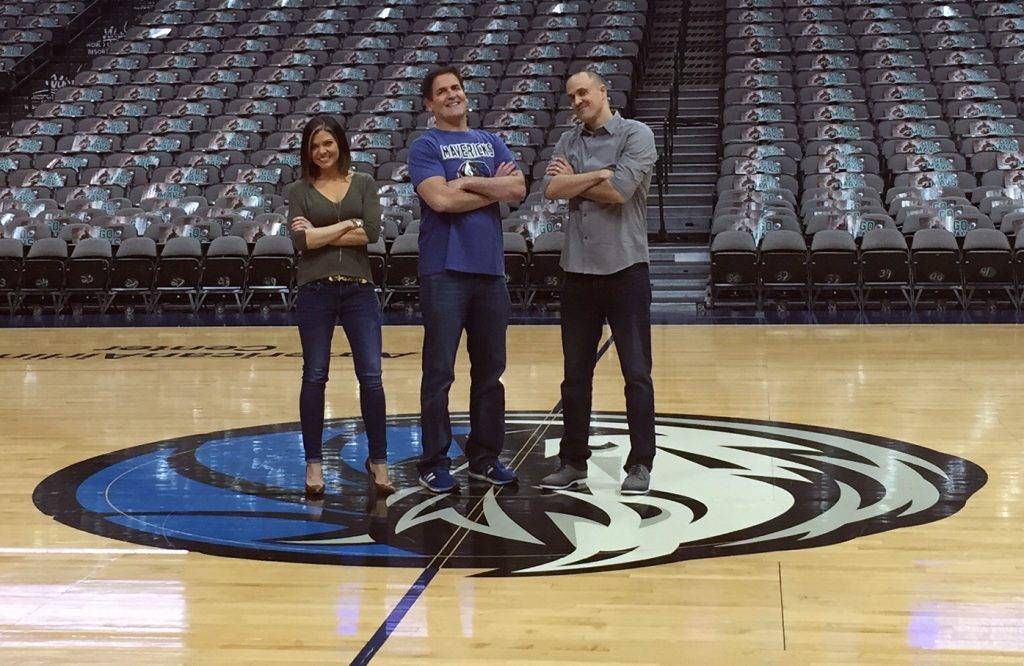 ---
Gameday Couture Talks Business And Life After Shark Tank
Gameday Couture's founders appeared last week on the reality show
By JERRY WOFFORD World Scene Writer Dec 11, 2014
Kurt and Shawnna Feddersen got a bite.
Last week, the husband and wife and owners of Gameday Couture appeared on the reality show "Shark Tank," where entrepreneurs pitch their business plans to a panel of investors. The couple's high-fashion game-day clothing line had a natural pairing with panelist and Dallas Mavericks owner Mark Cuban, and he was in.
He's now an investor in Gameday Couture, a Tulsa-based company that is seeing huge growth in the sports clothing market, targeting women by providing stylish apparel that helps them look great while supporting their team.
The firm is licensed with more than 30 universities, including Oklahoma State University (where Shawnna and Kurt Feddersen went to school and got their first license), the University of Oklahoma, University of Tulsa and University of Arkansas. With the "Shark Tank" investment, Gameday Couture hopes... READ MORE.