Gift Guide: For Every Girl

GIFT GUIDE:
FOR EVERY GIRL
---
Nikki is the one behind Little Blog Book, a fashion + lifestyle blog for the everyday girl. She loves finding the best quality and affordable styles that she can style multiple ways. You can find her on Instagram at @littleblogbook. She'll be sharing her favorite styles for the everyday girl on your list this year!
Hi friends! The holidays are right around the corner and that means I'll be bringing you all the gift guides - today I'm sharing with you a gift guide for all my ladies out there featuring a few of my favorite pieces from SOHO! I recently discovered their brand and love their style as well as everything they stand for so I know you all will too. So let's jump into some outfits that make great gifts for her this holiday season!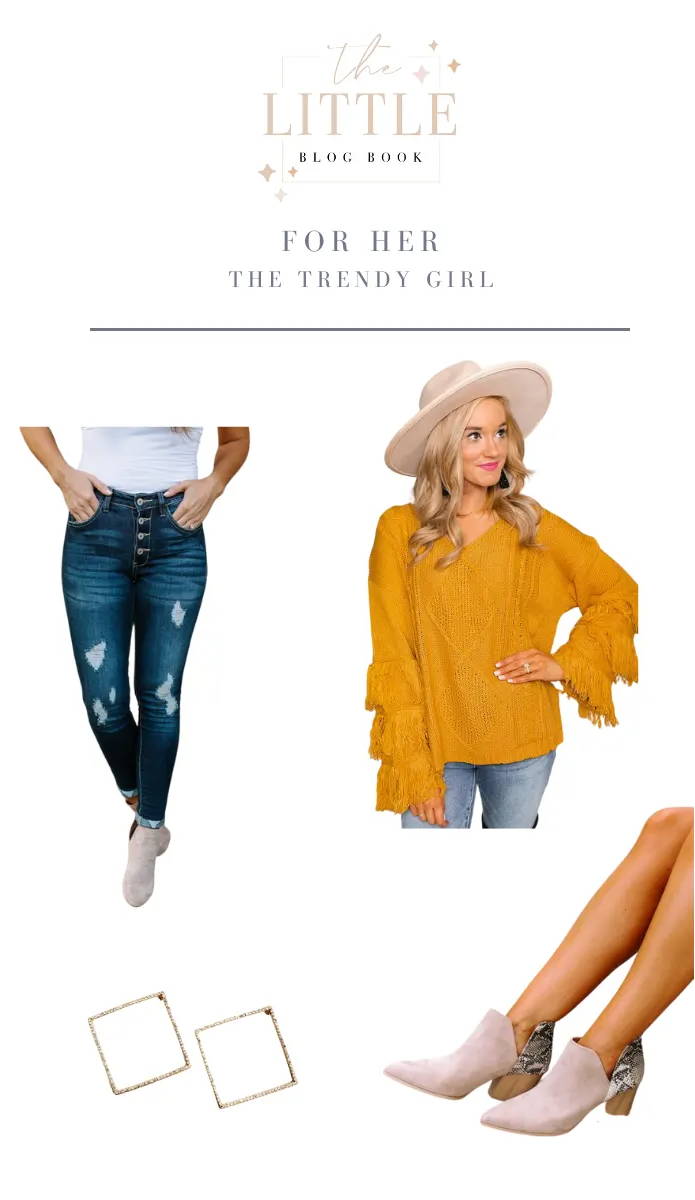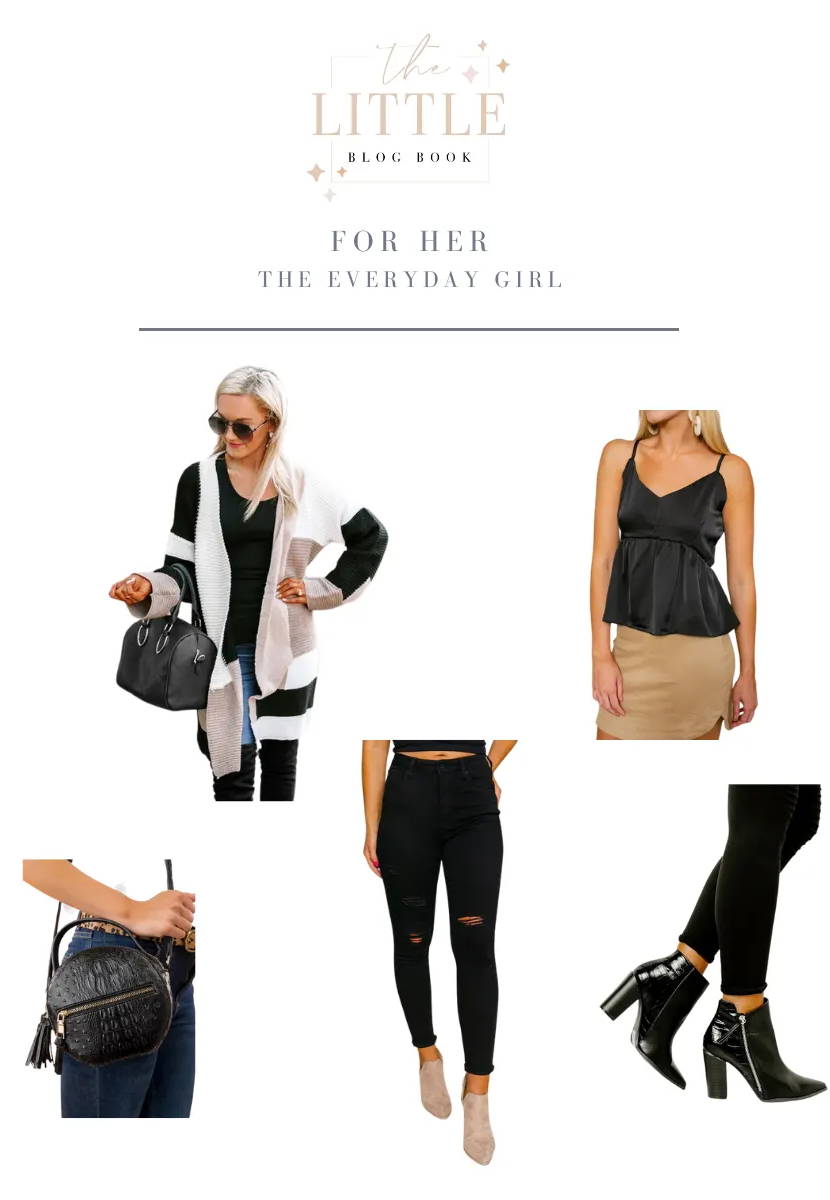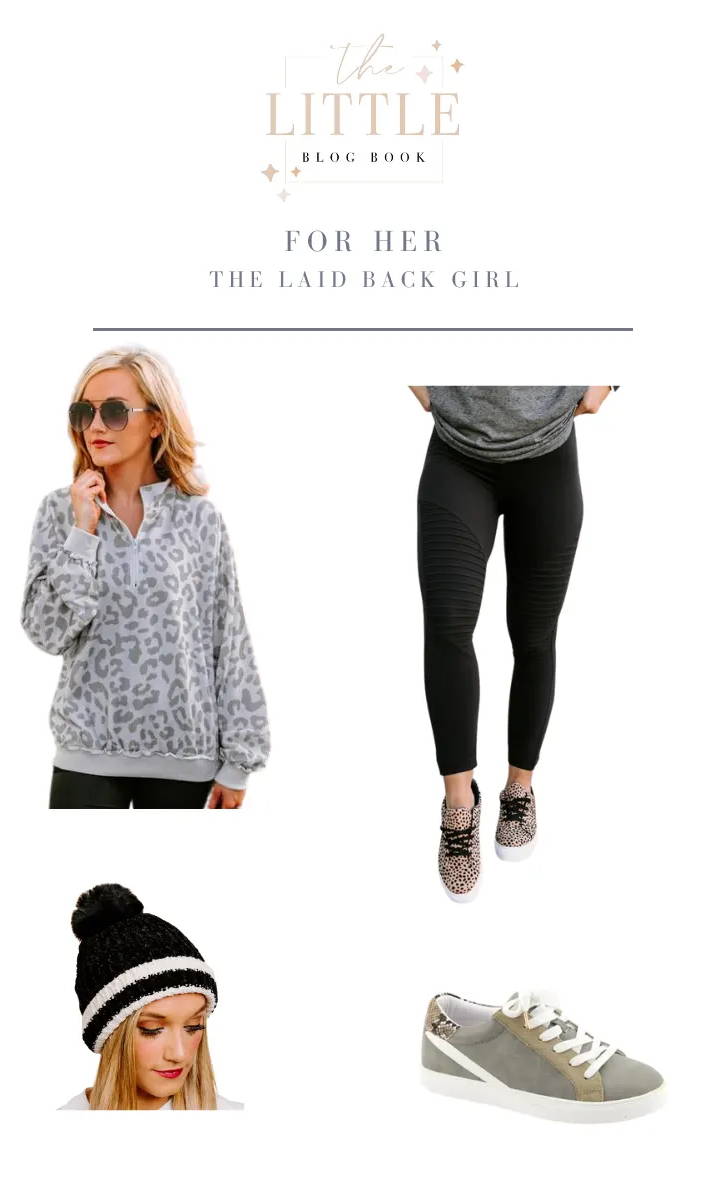 For the Laid back girl
Let's be honest, it's 2020 and a lot of us have found ourselves wearing more lounge pieces (including me basically 24/7). This brings me to my last gift suggestion, the gift that keeps on giving is of course this cozy "fall essentials" leopard pullover. Every girl wants to look cute while being comfy and this top is just that. It would be so cute paired with the "lounging around" moto leggings, this striped beanie and the "sleek style" sneakers to stay at home in or to wear out and about. I promise you that you can't go wrong giving this adorable pullover as a gift this holiday season!
That wraps up my gift guide for her from Social House Boutique! I hope you all love these styles as much as I do :) Whether it's your friend, significant other, sister, etc - you can't go wrong with these adorable pieces. You can use code BLOGGERDAYS3 to get 50% off the three items I styled in this post. Happy Shopping!
- Nikki | The Little Blog Book

---